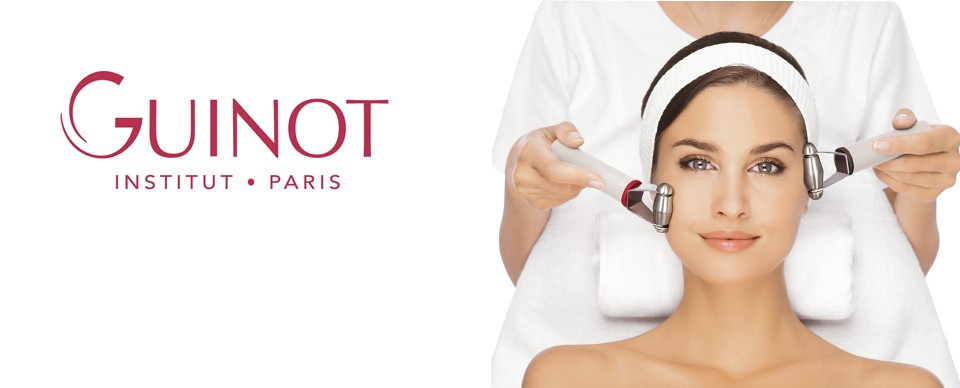 This treatments begins with a mild exfoliation and then an anti-cellulite modelling massage using detoxifying essential oils. This helps to physically break down cellulite & improves lymphatic drainage. The treatment ends with a Sauna Masque, an incredible body wrap with clay and green tea to detoxify and drain the tissues. This treatment filters out the water that clogs the tissues for an instant slimming effect! Your silhouette is refined and you feel lighter!
Guinot Pregnancy Pampering Package
Pure indulgence and relaxation. This extremely relaxing face and body treatment has been carefully created especially for expectant mothers. A mini facial and full body exfoliation with luxurious massage on ankles, feet, legs and lower back to alleviate and soothe any tension and discomfort and leaves mums-to-be feeling rested and relaxed
This luxurious body treatment begins with a gentle sugar and kiwi body exfoliation to remove dead skin cells followed by a relaxing body massage using essential oils providing you with an instant feeling of well-being. Your skin feels amazingly soft and silky!
Guinot Techni Slimming and Techni Firming Body Wraps
Choose from an anti-cellulite or firming wrap to achieve visible results from the very first treatment.
Using an in-depth massage combined with carefully formulated serums and unique body wrap technique, these specially designed manual treatments visibly reduce the appearance of cellulite and restore skins firmness.
In an independent survey 100% of women noticed a reduction of the appearance of cellulite after treatment.
Techni slimming clinical results show :-
1.3 cm loss around the thighs
1 cm loss around the waist
Techni firming results show :-
28.7% increase in thigh firmness
21% increase in arm tone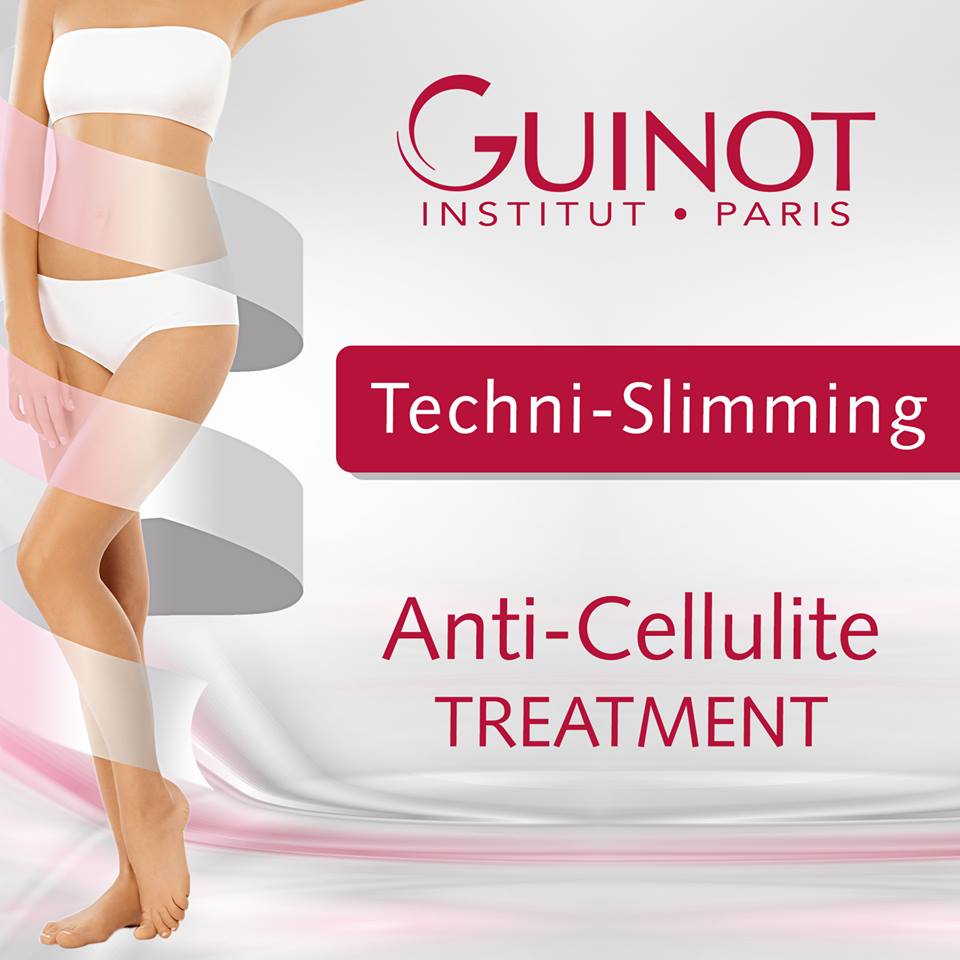 This advanced-technology treatment is a true solution for contouring, reducing cellulite and enables fast slimming.
How it works:
Lipo-dermo-sculpting: Physically breaks down cellulite using vacuum suction.
Ionisation: Allows penetration of slimming activating serums.
Stimulation: Stimulates the muscles to burn fat, visibly firms and tones the skin
Double Slimming Treatment

A genuine anti-cellulite treatment, with body contouring results. Absorption of active ingredients result in a redefined silhouette.
Firming Lifting Treatment

A real firming treatment that remodels and sculpts the figure using a stimulating current to contract the muscles. Helping to firm & tighten your skin.
Full Body
Legs
Upper Body
Soothing Legs Treatment
A treatment to combat heavy and tired legs. This treatment decongests the tissues and improves blood circulation. Penetration of active ingredients leaves your legs soothed and refreshed.